Every October, artists all over the world take on the Inktober drawing challenge by doing one ink drawing a day the entire month.

WWW.INKTOBER.COM
Dieses Jahr habe ich mich der INKtober Herausforderung gestellt, mit dem Ziel jeden Tag eine Zeichnung zu meiner Lieblingsserie Inu Yasha zu machen. Auch wenn ich letztendlich etwas länger als einen Monat gebraucht habe, war ich doch recht stolz alle 31 Bilder gezeichnet zu haben.
This year I faced the INKtober challenge with the aim to make one drawing of my favorite series Inu Yasha every day. Even though it took me a little longer than a month, I was quite proud to have drawn all 31 pictures.
Im Shop könnt ihr dieses kleine Buch kaufen, mit allen Zeichnungen in Originalgröße und ein paar persönlichen Worten zu jedem Motiv.
In my shop you can buy this little book, with all drawings in original size and a few personal words to each motive.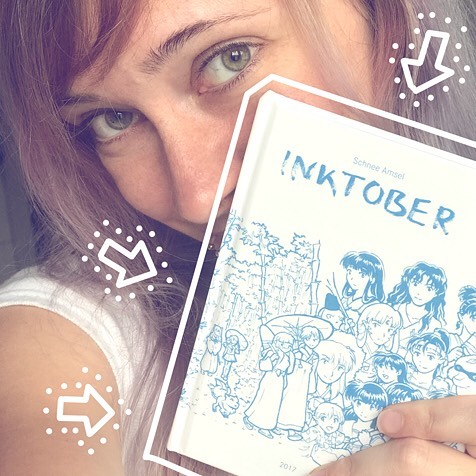 INKtober 2017
Der INKtober ist ein jährliches Event, an dem eine Vielzahl von Zeichnern weltweit teilnimmt. Die Aufgabe ist es, jeden Tag im Oktober eine Zeichnung mit Tusche oder Fineliner anzufertigen. Jedem Tag ist ein Thema zugeordnet, das man beim Zeichnen in die Bilder einfließen lassen kann.
The INKtober is an annual event in which a large number of artists from all over…
Außerdem findet ihr Fotos von allen Zeichnungen auf meiner Instagram-Seite.
You can also find photos of all the drawings on my Instagram page.