Diese Kakao-Karte habe ich für das "Geschrumpft"-Mural gezeichnet, zu dem ich von meiner langjährige Zeichenfreundin, Maneki Carrie, eingeladen wurde.
Auf der linken Seite seht ihr die fertige Karte von Charoi, an der ich mich orientieren musste um das Bild fortzuführen.
I drew this ACEO for the "Shrunken" Mural, to which I was invited by my long-time drawing friend, Maneki Carrie.
On the left side, you can see the finished card of Charoi, which I had to use for orientation to continue the picture.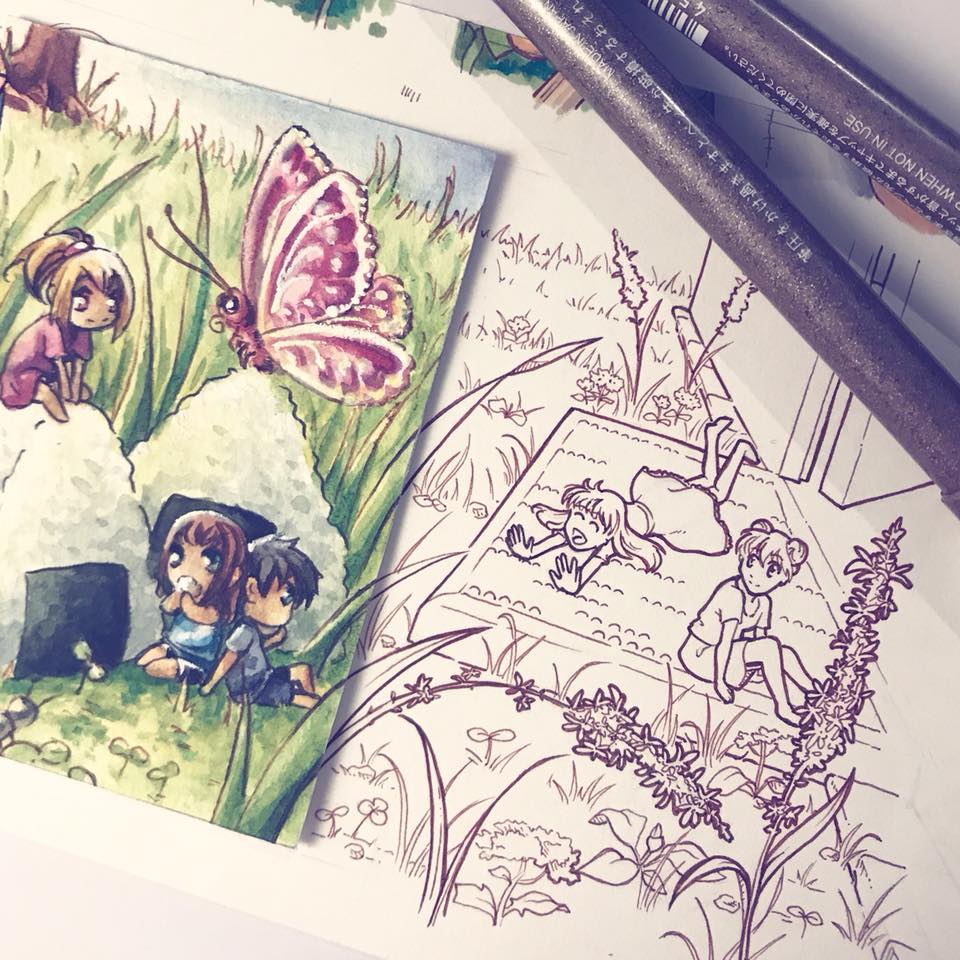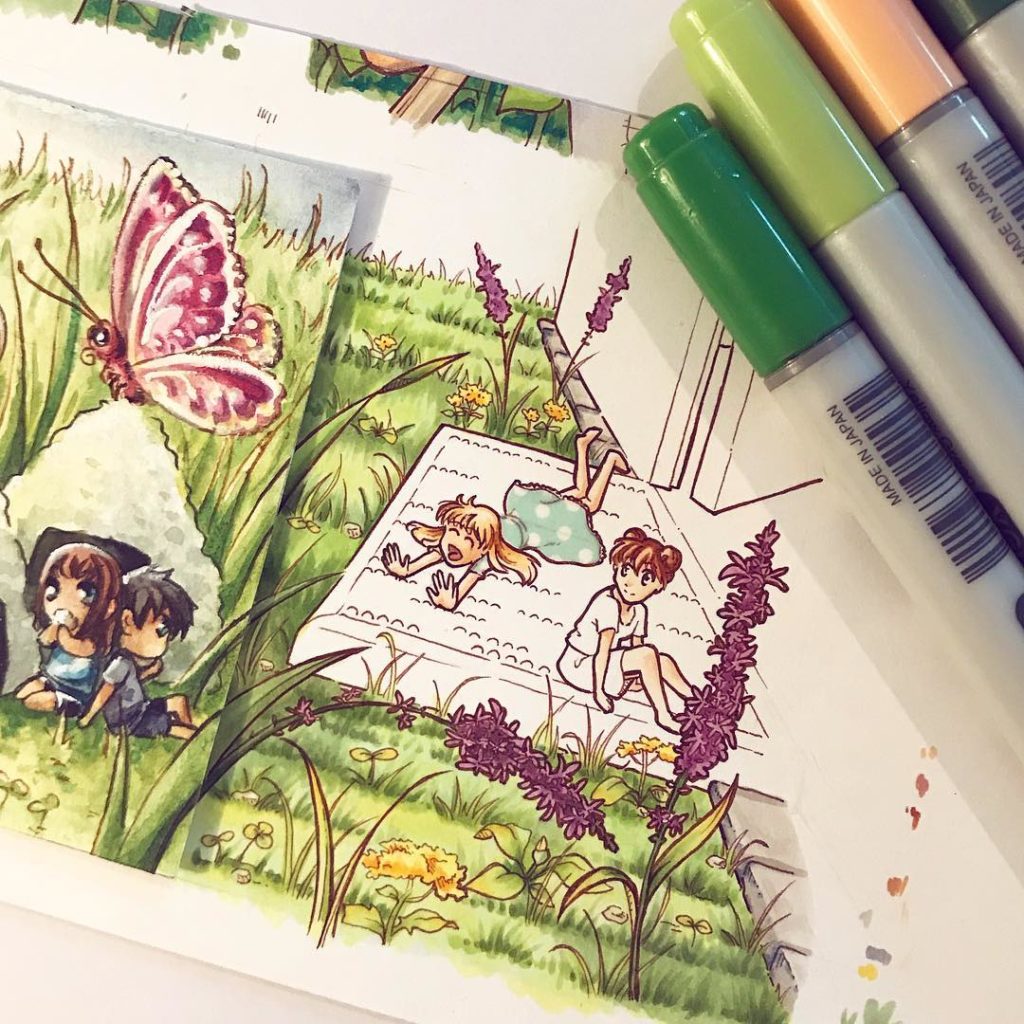 Hier seht ihr einen Ausschnitt des Murals mit der Zeichnung von Charoi (links), mir (mitte) und Yuzu Hane (rechts).
Here you can see a part of the Mural with the drawing from Charoi (left), me (middle) and Yuzu Hane (right).