Diese Charakter-Card entstand für einen Graphic Novel, den ich ihm Rahmen meiner Bachelorarbeit machen wollte. Leider habe ich den Graphic Novel nicht besonders weit gebracht, weil ich mit der Story nicht so recht weiter gekommen bin. Vielleicht bin ich irgendwann mal wieder motiviert oder finde einen Autor der mit mir daran weiterarbeitet, denn ich liebe meine beiden Charaktere Juli und Symon immer noch sehr ♥️
This character card was created for a graphic novel that I wanted to do as part of my bachelor thesis. Unfortunately, I didn't get the graphic novel very far, because I could not get any further with the story. Maybe I'll be motivated again sometime or find an author who works with me on the story, because I still love my two characters Juli and Symon very much ♥️️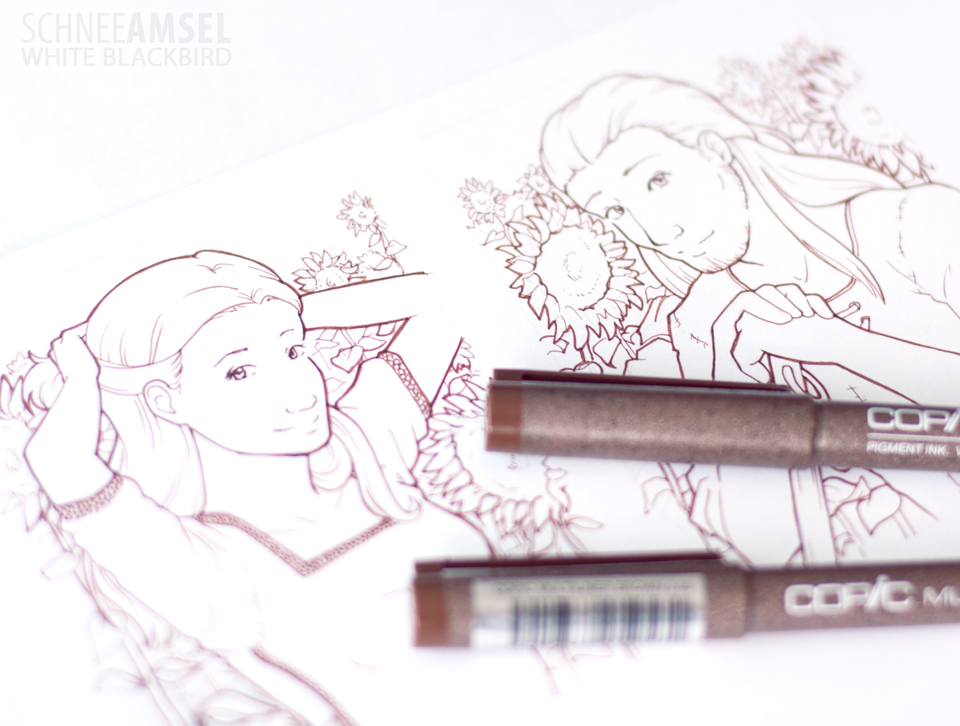 Outlines und Coloration entstanden während mehreren Livestreams, weshalb ich ein Zeitraffer Video davon machen konnte.
Outlines and coloration were created during several livestreams, so I could make a time lapse video of it.
Falls ihr Sammler von Kakao-Karten seid, könnt ihr mal einen Blick in den Shop werfen, denn dort könnt ihr die Auflagen kaufen.
If you are a collector of ACEOs, you may have a look at the shop where you can buy the prints.