Diese Kakao-Karte entstand im Rahmen einer Step-by-Step-Aktion auf meiner Facebook Seite, bei der ich immer wieder kleine Umfragen gemacht habe: welche Serie, welcher Character, welches Motiv und so weiter.
This ACEO was created during a step-by-step project on my Facebook page, in which I made small surveys again and again: which series, which character, which motif and so on.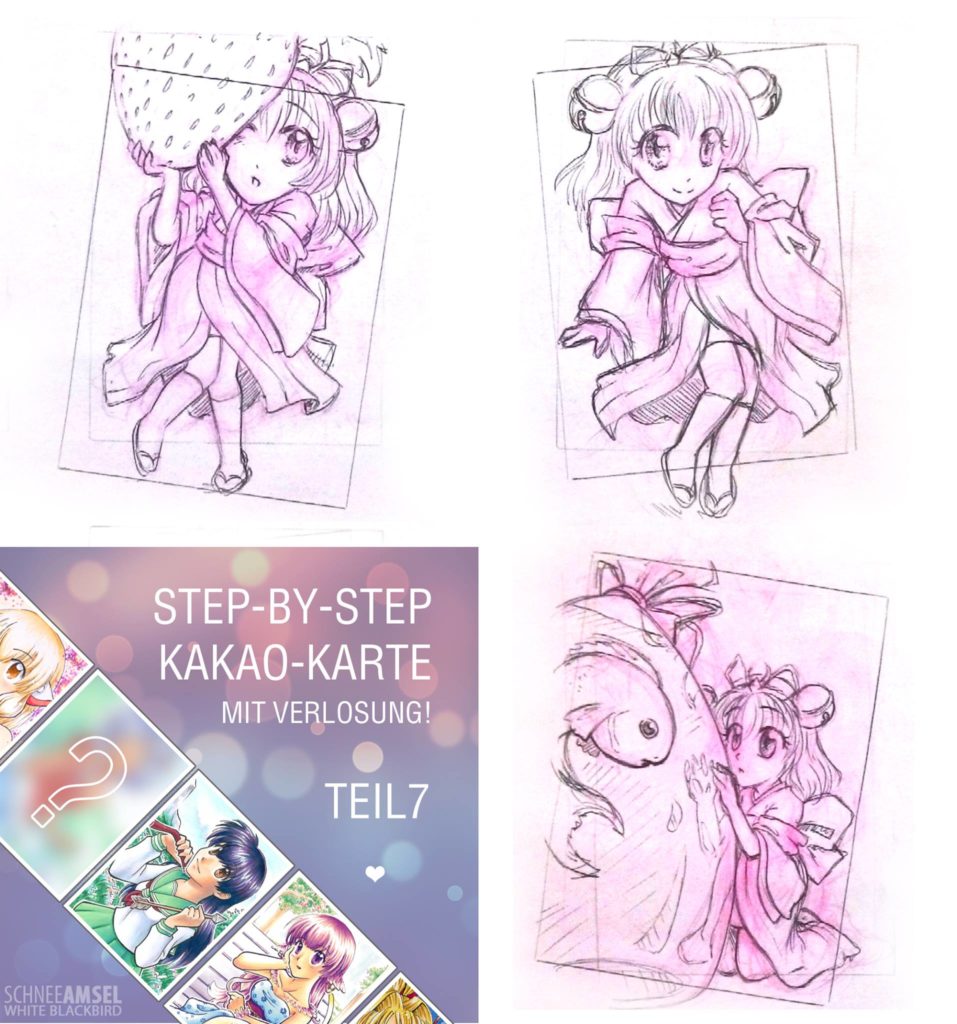 Die Coloration des Hintergrunds hat mich wirklich viel Überwindung gekostet, weil ich dunkle Hintergründen mit Copics noch nicht besonders oft gezeichnet habe.
The coloration of the background has cost a lot of effort, because I haven't drawn dark backgrounds with Copics very often.
The character of Asagiri belongs to Arina Tanemura.