Mein Inu Yasha Doujinshi "After the Rain" ist schon seit vielen Jahren mein Herzensprojekt. Doch leider schaffe ich es aus zeitgründen nicht so viel daran zu zeichnen, wie ich gerne würde.
Das Cover mit Kagome und Inuyasha seht ihr hier und auch den Entstehungsprozess könnt ihr anschauen.
My Inu Yasha Doujinshi "After the Rain" has been my genuine project of the heart for many years. But unfortunately, I don't manage to draw as much as I would like due to lack of time.
This is the cover with Kagome and Inuyasha and you can also watch the creation process.
Die Outlines machte ich traditionell mit Copic Multilinern, scannte das Bild ein und die Coloration entstand anschließend in Adobe Photoshop.
I made the outlines traditionally with Copic Multiliners, then scanned the picture and colored it in Adobe Photoshop.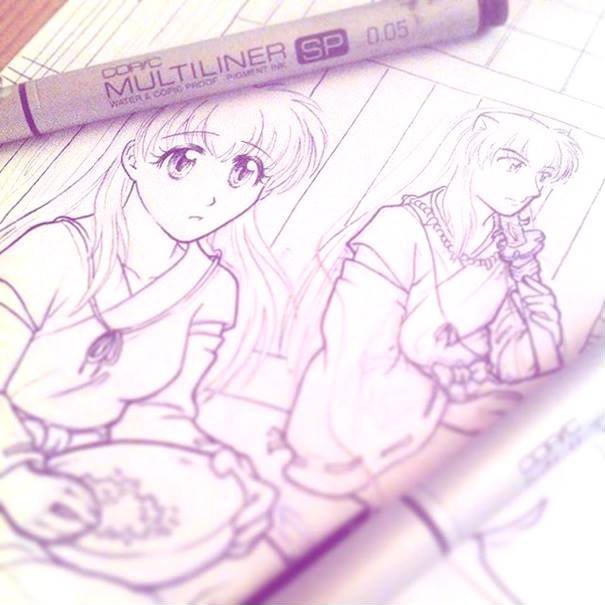 Hier bekommt ihr auch einen kleinen Einblick in die erste Seite.
Here you also get a little insight of the first page.